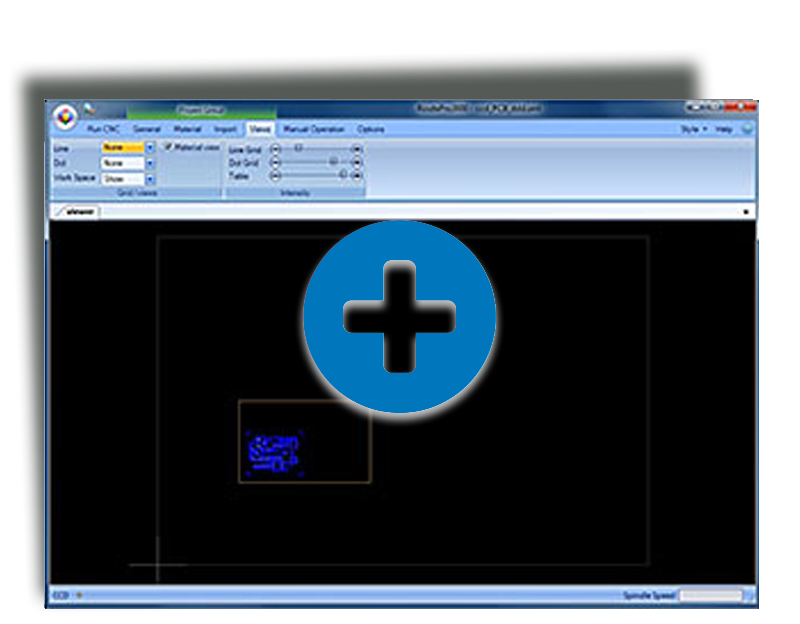 For all Bungard CCD machines

Requirements:
the Software RoutePro 3000
the extra license Plus 3000
With this module activated you will get the following extra features:
You may load up to 32 layers per project
In the Wizard you may select the type of project,depending on your selection, the project
will be stored under the project type name. This can be useful to separate projects meant for PCB or stencils etc.
Under the tab GENERAL you may set theorigin of your material. This can be the zero position of machine but can also be calculated from the material position.
You may position the machine by moving and clicking with the mouse in the camera
screen. It will also try to center the drill hole. This can be useful if you want to capture the
holes from an existing PCB.


Under the Views tab you now have the following extra' s:
• Show material
• Set the intensity of the line grid
• Set the intensity of the dot grid
• Set the intensity of the table view
• Show the mounting holes
• Show the ATC tool-slots and depth sensor


Under the Help tab you'll find two buttons to open the location of the current project and
the documentation.
Modules for RoutePro 3000