Ethiopia 2017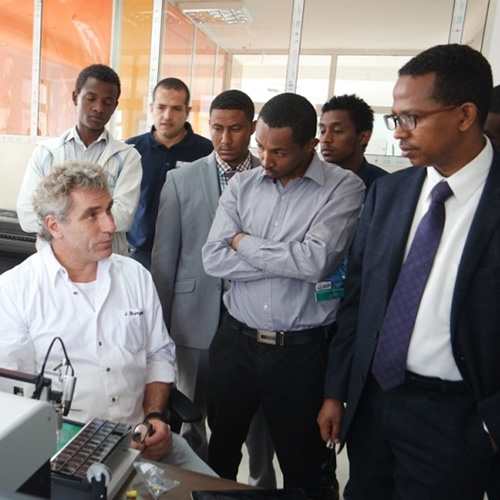 Ethiopia continuous on its way to progress
Bungard Elektronik installs complete laboratory facility at the Ministery of Science and Technology.
Similar to the laboratory set up in Bahir Dar 2 years ago, the new laboratory is able to manufacture next to single-sided and double-sided pcbs multilayers. It also has electroplating, CNC technology, wet process chain and parallel exposures. Line resolutions below 100 μm are possible.
In addition, the finished boards can be directly inside the laboratory equipped with solder paste, placed with components and soldered.
This was already practiced and proved in all process steps during the training.
Ethiopia continues to make great efforts to bring education and research to an international level.
We congratulate the Ministry to the new laboratory and are confident that it will make an important contribution to knowledge transfer and research.