Fair review Productronica 2017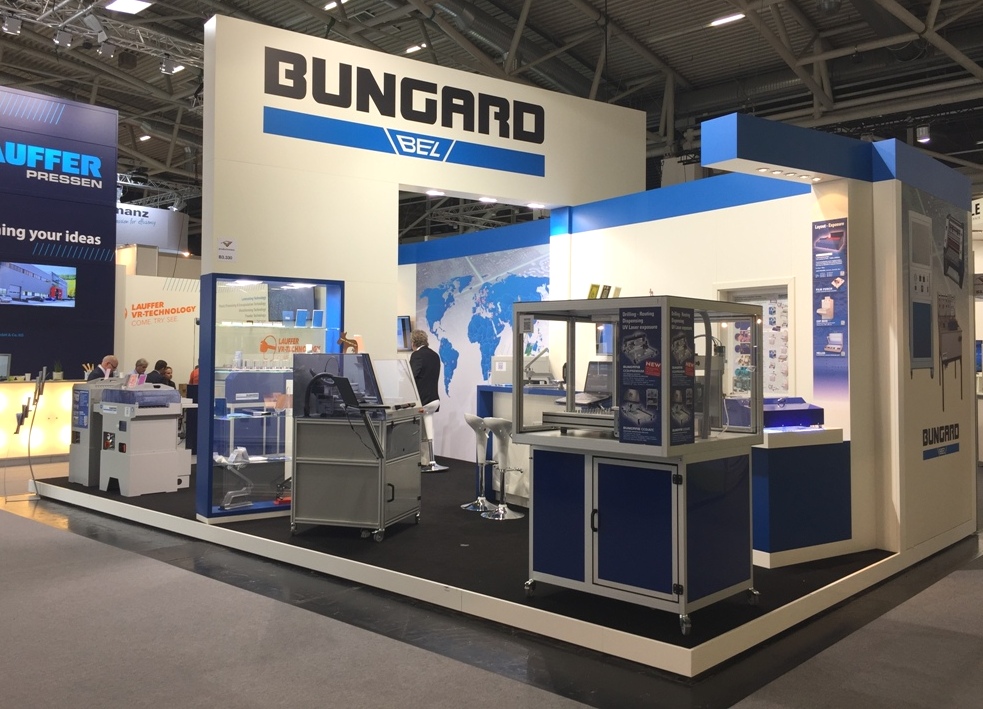 Fair review Productronica 2017
The Productronica 2017, a great sucess!
In addition to our anniversary, our 30th participation in the fair (Electronica & Productronica), there were once again many very good and intensive discussions and innovative suggestions for future optimisations and new developments.


The focal points of this year's fair included: the Quality scan 3000, the Laser direct imaging with new functionality and the CCD software ISOCAM 3000
The ISOCAM 3000 is a complete redesign of ISOCAM Standard and ISOCAM Pro software. The following functions are included:
Polygons u. Macros from Gerber files can be read correctly

creation of outstanding milling and laser data

a complete 3D design window

a simple structure

less effort in creating double-sided plates by using 3D technology

Laser power for our laser systems

… & much more!

An eye-catcher was also our pre-xmas moose factory.
The small bungard moose milled with the CCD ATC was very well received by the trade fair visitoros.
We thank all visitors, customers and representatives and look forward to a good cooperation in the New Year!